Best Deep Cleaning Services in Dubai and All over UAE 2023
Indoor air pollution is a leading cause of respiratory illnesses. The dusty weather of the UAE and the confined indoor space impacts indoor air quality. Deep cleaning homes, Restaurants, Offices, and workplaces are one way to enhance the air quality inside. Hummingbird Technical and Cleaning Services offer a multi-range of deep cleaning services like Sofa Deep Cleaning, Carpet Deep Cleaning, Chairs deep cleaning for Homes, Restaurants, and Offices.
Cleaning services that provide deep cleaning go above and beyond simply dusting and mopping the floors and surfaces.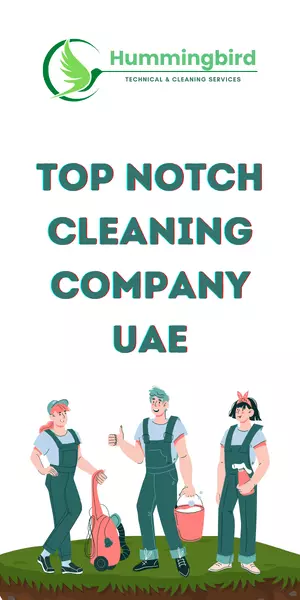 Why Should You Hire Us For Restaurants, Offices, Villas, and Homes Deep Cleaning Services?
Deep cleaning is an important part of maintaining a clean home or workplace. It includes dusting, vacuuming, mopping, scrubbing, and washing windows.
Deep cleaning is a headache you no longer need to deal with, thanks to Hummingbird Technical, as we provide the best thorough cleaning services in the United Arab Emirates. Our team of highly skilled cleaners will get your home office or your workspace  in tip-top shape as quickly as possible while still giving it the attention to detail it deserves. We hand-pick each professional cleaner for the best results and put them through extensive training. Don't be afraid to contact us if you have any problems. Our quick customer service will make sure you're happy. 
Take the time to contact us, and we'll handle the rest. We guarantee that no matter what state your place was in when we arrived, it would be spotless, shiny, and thoroughly cleaned when we completed our job.
Hummingbird Technical provides  the best and most affordable deep cleaning services for each room and area of your home, office, or workplace.
RECEIVE YOUR SERVICE QUICKLY​
Hummingbird Technical professional cleaners will visit your door to clean promptly.
Serving Our Clients For Over 04 Years plus
High-quality, government-approved chemicals
The skilled professional cleaning services provider cleaners at Hummingbird Technical only use top-notch, non-hazardous cleaning supplies.
Professional equipment for all requirements
Hummingbird Technical UAE-based Professional cleaners are always equipped with high-quality, industry-standard tools and equipment. 
The cleaning services provided by Hummingbird Technical have no hidden fees because we ensure there are no surprises when you go to pay for the service.
Our team of experts has years of experience in providing high quality deep cleaning services within Dubai at very reasonable rates. We use only eco-friendly products and equipment. We also ensure that our cleaners follow strict safety procedures while performing the work.
Hummingbird Technical provides the following deep cleaning services in Dubai